Earlier this year I bought a brand-spankin-new Nesco American Harvest Snackmaster Express all-in kit. So pretty. It included fruit leather trays, but I'd never been much into fruit roll-ups. Even as a kid, the neon colors, extreme sweetness and off-flavors bothered me. Last night though, I found myself with 6 mangoes that were just about to go from wonderfully ripe to compost. Around here, that's sacrilege. I had to find something to do with them all, immediately. I also had a bunch of bananas at the nice, mottled brown stage, not quite overripe, but sweet and delicious.
I chopped up all six mangoes, using a spoon to scrape the pits and peels to get every last lovely bit of the pulp. I blended them with 4 bananas in two batches. Each batch filled two leather trays. I added enough to completely cover the trays, but not so much that it was seeping over the edges. I used a spoon to try to level it out, but as you can see from the second photo, I didn't do the best job. That being said, they are still delicious, so it wasn't a complete failure.
I dehydrated them overnight at 115 degrees, which in hindsight was a little low. They were still tacky and still wet in some areas when I checked 9 hours later. I kicked the dehydrator up to 135 degrees and let them go for another 3 hours. When I checked on them, they were quite dry, not very tacky, but not crisp. I peeled them easily off of the dehydrator trays in one smooth motion. I laid them directly on the trays and dehydrated them for another half hour just to ensure they were fully dry.
They were quite tasty. Unlike the store-bought kind, they weren't sickly sweet, just lots of tropical flavor with a hint of sweetness. I'll admit that the color leaves something to be desired. Next batch may have some lemon juice or citric acid added to prevent browning.
I can't wait to try new flavors. Apple strawberry. Strawberry lemonade. Pineapple Mango. Blackberry Pear.
These will be a great snack for road trips and hiking. For those with kids, this would be a great addition to lunch boxes. It is a quick, easy and cheap way to use up a lot of fruit that would otherwise go to waste.
Shared on: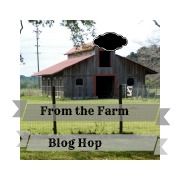 Homemade Mondays