Many things are tossed into the garbage can when they still have lots of good life left in them. Use It Up is a section on how to use this "trash" to make new useful items for your home or to re-purpose items to avoid a purchase.
I always found it sad when I finished the last of a jar of really good pickles. It seemed like such a waste to throw away all of that flavorful pickle juice! Here are some great ways to reuse it.
Rehydrate veggies in the brine for mock-pickles. I finished a jar of pepperoncini, but couldn't bare to throw away the yummy brine. I dumped in a jar of dehydrated Hungarian Wax peppers and shook the jar. After a couple of days in the frig, I tasted some. They were delicious! I get more yummy peppers, at minimal cost. Next time I have a jar of pickle juice, I'll toss in some dehydrated cucumbers I have in the pantry.
Make second-run pickles. Slice cucumbers (smaller is better) and allow to marinate for a couple of weeks. The taste won't be as strong, but it will be good. You could also use onions, garlic, carrots, zucchini, peppers , green beans, asparagus, green tomatoes, or cauliflower.
Sprinkle over potato chips.
Make salad dressing. Use in place of red wine or apple cider vinegar in your favorite salad dressing recipe.
Add zing to chicken or tuna salad sandwiches. Just mix in a bit of the juice with the mayo. This is especially good if you used the last few pickles minced in the salad mix. You can also use them in pasta,egg or potato salad.
Mix into deviled eggs.
Pickle hard boiled eggs. This would be especially good using a hot pickled pepper brine.
Add to wilted greens with butter.
Add a small amount to soups. One of Trucker's favorite tricks is to add a bit of minced pickle to chili, and adding a bit of pickle juice adds a bit of tang.
Use as a marinade for meat or fish.
Use to steam vegetables or boil potatoes.
Make pickle juice popsicles or snow cones. I haven't tried this one, not sure I want to, but it's an option.
Add to BBQ sauce for a bit more tang.
Add in place of lemon juice in hummus.
Make this incredible
rye bread
.
Make a pickletini. Vodka + pickle juice.
Add to a Bloody Mary.
Pickleback. Shot of whiskey followed by a shot of pickle juice to neutralize the burn. Or do a shot of pickle juice before a shot of tequila.
Drink as a hangover remedy.
Drink before or after a run to help with
muscle cramps
.
Drink as a remedy for menstrual cramps.
Drink as a digestive aid. This is a country remedy for heartburn/GERD.
Drink as a hiccup remedy.
Add to the soil around your
acid-loving plants
,
Spray onto weeds in the sidewalk or driveway to kill them without poisoning your yard.
Polish copper pots.
Shared on: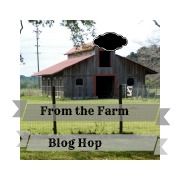 Homemade Mondays