Many things are tossed into the garbage can when they still have lots of good life left in them. Use It Up is a section on how to use this "trash" to make new, useful items for your home or to re-purpose items to avoid a purchase.
When you boil potatoes, a lot of good nutrients leach into the water. Don't dump them down the drain! Save that nutrient-rich cooking water for a variety of uses. Use it right away, or store in a covered container in the refrigerator for 3-5 days.
Make mashed potatoes. I always add a bit of the potato water back to the potatoes when mashing them. You can add dry milk powder if you'd like them a bit richer, but potato water and butter works just fine.

Use in baking. Allow it to cool, then use in place of water in bread dough, pizza dough, cinnamon rolls, biscuits and rolls.

Water container plants. Once it is fully cool, water house or patio plants in containers. Since the plant's roots are limited to the container, they need a good supply of nutrients, so using a variety of cooking waters (pasta, veggie, leftover coffee/tea, etc) can add greatly aid your plants.
Add it to the garden beds, once cool. I am all in favor of adding as much as possible to the organic matter of my soil. Anything that can be added to the soil instead of thrown "away" should be. Water in transplants and trees with potato water. If you aren't putting in any new plants, just sprinkle the water around plants that could use a pick-me-up.
Pour over the top of the compost bin if it is too dry. The compost needs some moisture to cook properly, and you can add some extra nutrients into the compost.
Drink it as a nutritious beverage.
Use it in place of water or broth in soup making. It adds great body to vegetarian soups that may be otherwise watery and bland without bone broth (I'm a bit partial to my lovely bone broth). Great for baked potato soup, mixed veggie soups, or for stews.
Use to cook rice. Let the rice soak up those nutrients and flavor to add depth.
Make gravy.
Rehydrate dehydrated veggies. Simply reheat on the stove, then pour over the top of the veggies, then add to recipes.
Pour over pet's food for a bit of extra nutrition.
Have any uses for potato cooking water that I missed? Share them in the comments!
Shared on: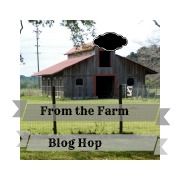 Homemade Mondays