How often do you have trash pick up scheduled? How often do you take your trash to the curb? Most people have weekly pickup, and the overflowing bins are a testament to our lack of concern over our waste. A fast food meal (say a salad, sandwich, side and drink) makes a lot of trash: a clam shell, small salad dressing containers, plastic knife and fork, utensil wrapper, sandwich paper, chip bag, napkins, packets of mayo or other condiments, a large plastic soda cup, lid, straw, straw wrapper and the big paper bag that wraps it all. Then we have all of our individually packaged foods that make portion control easy: pudding cups, small bags of chips, 100 calorie packs, individual candies, cans of soda, juice pouches, microwave meals. No wonder our trash bins are overflowing by the time the truck comes.
My family used to produce lots of garbage, but some small changes have aided us greatly. These tips can help you reduce your impact on the world, and on your bottom line.
Control your meals out. Fast food means lots of trash, and not just on the consumer end. The restaurant produces a lot. I was once a food prepper. My job entailed taking bags of meat out of a cardboard box and throwing away the box. Then taking the meat out of the plastic bags and throwing the plastic bags into a plastic garbage bag. Then I would slice the meat and weight it out. I would take these measured portions and place them into more plastic bags, these tiny portion sized bags. Then when the food was made, the meat was taken out of the plastic bags and the plastic bags were thrown into another plastic garbage bag. The meat was then prepared into a meal and that was placed in the aforementioned packaging for the consumer. It drove me nuts.
To cut back on this waste, bring your own containers to go (if they will allow you to) or eat in. Ask that nothing be put on the side, as this will mean more tiny plastic cups or pouches. Bring your own utensils, cloth napkins, coffee sleeve and even coffee travel mug or cold drink container. Bring your own tote bag and place the individually wrapped packages straight into it, eliminating the use of another paper bag. You can also bring your plastic soda cups, coffee cups or coffee sleeves to reuse next time.
Plan for less waste.. I have tiny trash cans all over my house, rather than one large one. This is convenient for me as I don't have to cross the house to throw something away, and also helps me control waste. I don't want to run trash out a few times a day, so I adjust my waste accordingly. I use plastic shopping bags (from the times I forget a tote bag or from friends) as liners. I keep tote bags in my truck, so I have them on me. Sometimes I still use a plastic bag or two, but not usually. I also try to keep a couple of coffee mugs in the truck for spontaneous coffee dates with Trucker.
Reuse everything. When buying tomato sauce, I opt for a glass jar rather than a plastic container. I use these to store bulk purchased foods (which in themselves save on packaging). Plastic bags are used for trash can liners. I have even made a crocheted shopping bag out of strips of plastic bags. I save scraps of yarn from many projects for my scrapghan (another article). Old jeans are cut into squares for a quilt.
Fix stuff rather than throw it away. A bit of glue, duct tape or a new part can save your chair, broom, shoes or stroller. Thread and a bit of time can fix a hole in your sock or a add a patch to a pair of jeans. A dryer or refrigerator that are running poorly, may not need to be replaced at all. Maybe there's just a bunch of dust and dryer lint stuck to the back. Vacuum it out and see what happens. I can't tell you how many times I have super-glued the soles of my shoes back on and gotten another month's wear out of them.
Reduce food waste. American's throw away around 14% of the food they buy. Since a family of four will typically spend $700-900 on food, we're talking about throwing away $98-126 a month, or $840-1512 a year. Eat leftovers. Make
Trash Chili
(saving scraps of ground meat, beans, pasta, tomatoes, onions until you have enough for a big pot). Boil chicken bones with some seasoning and veggies scraps (carrot and potato peelings, onion skins) for homemade, low-sodium
chicken broth
. If you can't eat it all before it goes bad, freeze it (Chicken, peppers, zucchini).
The result: I take my trash can to the street twice a month. Even then, it is more to control the smell (of say, chicken bones) than because it is full. I also save money by using trash to replace things I would usually buy (storage containers, fabric, yarn, garbage bags).
Featured Post on: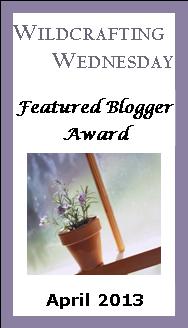 Post shared on:
Penny Pinching Party