Many things are tossed into the garbage can when they still have lots of good life left in them. Use It Up will be a section on how to use this "trash" to make new, useful items for your home. I'll try to give a variety of projects so that you'll find some that are useful for you.
My first Use It Up project will be the Scrapghan. This is an afghan that is made of scraps of yarn that are left from other projects. Any avid crocheter or knitter undoubtedly has bags full of little pieces of yarn, you know, just in case you need 3 feet of mustard yarn for...something.
Well, here is your something.
For several years I had been saving bits of yarn just in case I needed them. Some scraps were a foot long, others were just shy of a skein. All of it was beyond use for a traditional project, but I couldn't bare to throw it away.
So I decided to make an ugly afghan. All of the yarn for this project is medium weight worsted acrylic yarn. I have other projects going with the scraps of wool and cotton. I kept the length around 1-3'. I threw in in some longer and some shorter pieces for variety. All of the scraps went into a box as I cut.
I reached in and grabbed random pieces without looking. As long as it was a different color than the last piece, I would work it into my ball of yarn. I tied the ends together with a double knot and then wound the yarn into balls.
Then I started crocheting. I used a size G hook. I crocheted in a single crochet stitch which seems to work very well, although it is a slow process. If anyone else tries this with a different stitch, post a comment and let me know how it goes!
For the first foot of the scrapghan, I thought it was ugly and it made me kind of happy to be working in public on such an obnoxious piece. As it grew, the colors came together and it is very fun. It is a bold material that adds a great splash to my decor.
Once I am done crocheting, I will pull all of the knot ends onto one side, so one side will be smooth and the other fuzzy. I can hide the ends, or if it looks good, put the fuzzy side up.
You can make this any size and shape you want. Make a lapghan for an elderly family member, a throw blanket for your couch, a baby blanket, or a full-sized bed cover. You could also use this to make scarves, shopping bags, washcloths (in this case, the knot ends are great for scrubbing plates), or throw pillows.
2/4/2013 Update: Kristin on facebook shared this video on how to join yarn without knots.
Russian Join
Shared with: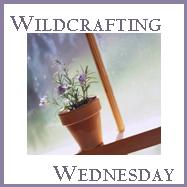 Penny Pinching Party