One of my favorite practically free meals is Trash Chili. Don't let the name gross you out; it's actually a tasty meal.
I have a half gallon container in the freezer. Whenever I have a bit of food that would go well in chili, I toss it in. If I have a bit of leftover pasta, in it goes. I save bits of tomatoes (fresh, stewed, diced, however), onions, beans, and peppers. I also save small amounts of leftover cooked ground beef. If something is going to go bad in the refrigerator before I can use it, I cut it into appropriately sized pieces and put it in the freezer. When I use a jar of tomato sauce, I rinse it out with a little water and dump the rinse water into the container. Once it is full, I make chili.
I pull the container out of the freezer the day before so it can thaw completely. Before I head out for the day, I dump it all into the slow cooker. I add whatever it is lacking. If it is a little too thin, I add a can of tomato paste. If it's bland, I add some jalapenos. I season with whatever it needs: hot sauce, chili powder, oregano. I let it cook on low for 6-8 hours.
A few weeks ago, I made some cornbread that was really crumbly. Utter fail. Rather than throw it away, I crumbled it into a container and placed in the freezer. When I have chili, I can add a bit to the top shortly before serving.
A batch of Trash Chili costs $.50-$1.50 depending on what is lacking. It makes enough for around four meals for two, bringing the cost of each meal to as little as 6c. Most of the ingredients would have been thrown away otherwise. I reduce my contributions to the landfill and I save money.
07/21/2013: Update: Today I made a big batch of trash chili in the crock pot. I had lots of dehydrated veggies in the pantry so I decided to add some of them to the batch. I dumped them in dry and let them rehydrate during cooking. I didn't add any extra water to the chili. Usually, since I use the tomato sauce jar "rinse water" as the liquid in my chili, it is usually a little on the thin side. With the dehydrated veggies rehydrating in the chili, it thickened up perfectly.
I call it Trash Chili. My friend calls it Feral Soup. What do you call it?
Shared on:
Homestead Abundance Tuesdays #8
Homesteader's Hop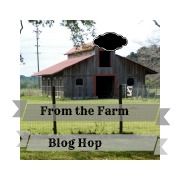 Reposted on:
Homegrown.org